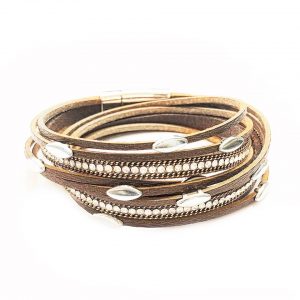 Quick View
Add contemporary elegance to your look with our Modern Elegance Layered Magnetic Bracelet in Bronze. OUT OF STOCK The perfect way to add stylish sparkle to your outfits, this bracelet features glistening diamante stones and polished silver-look beads for a modern feel. Magnetic clasp.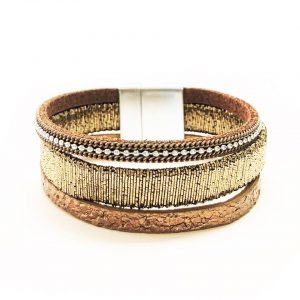 Quick View
Elevate your everyday jewellery collection with the Katharina Magnetic Layered Bracelet from our A/W18/19 Collection. Simple, yet elegant, this magnetic style features diamante crystals and beautifully textured bracelet strands for a truly striking look.
Quick View
Revive casual style this season with our Galloping Horses Print Scarf. This super-soft style features elegant artist's horses, adding a layer of romantic style to your day-to-day looks. 4 colour-ways included in every pack of 12 (3 of each 4 colours).